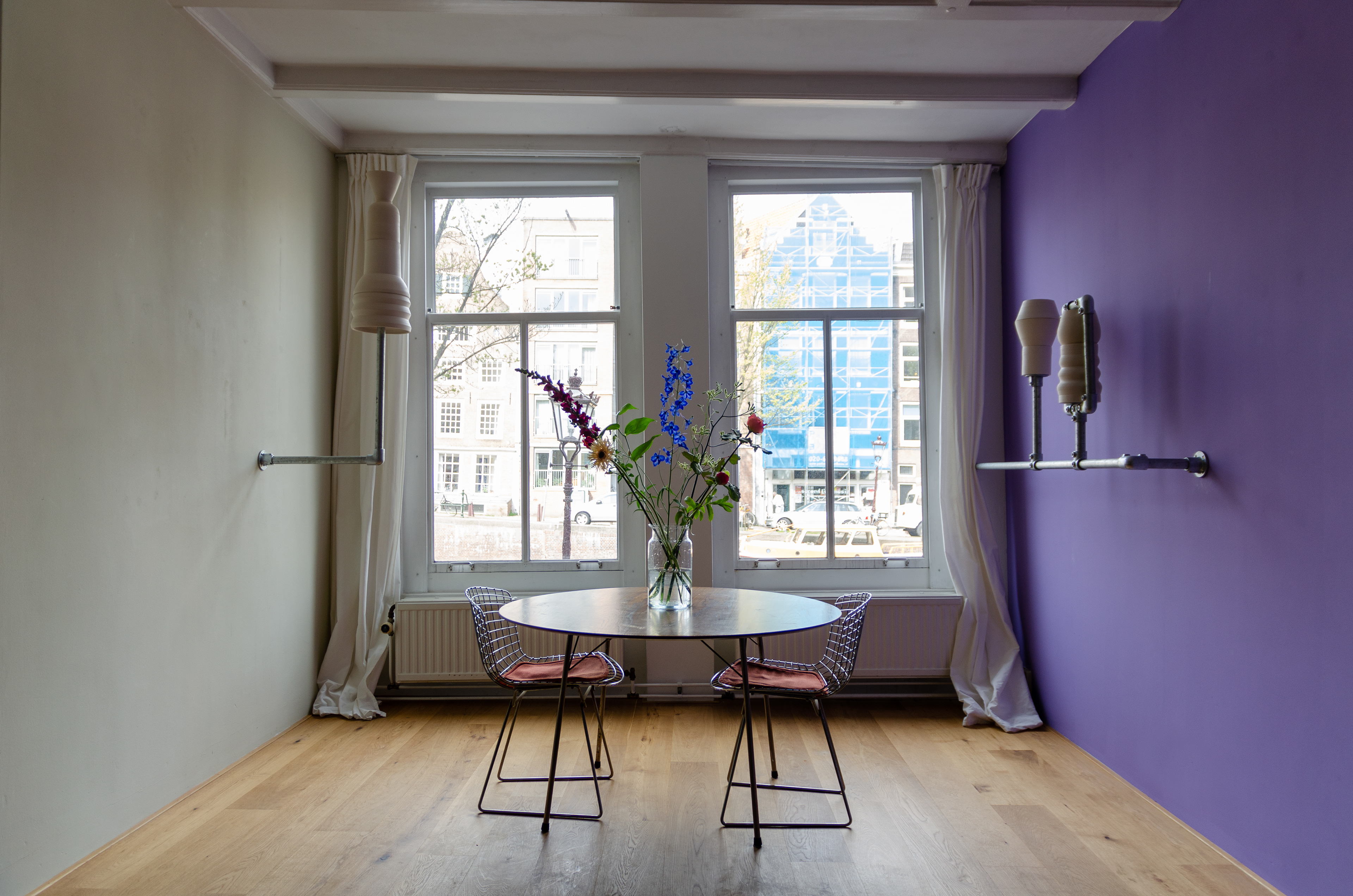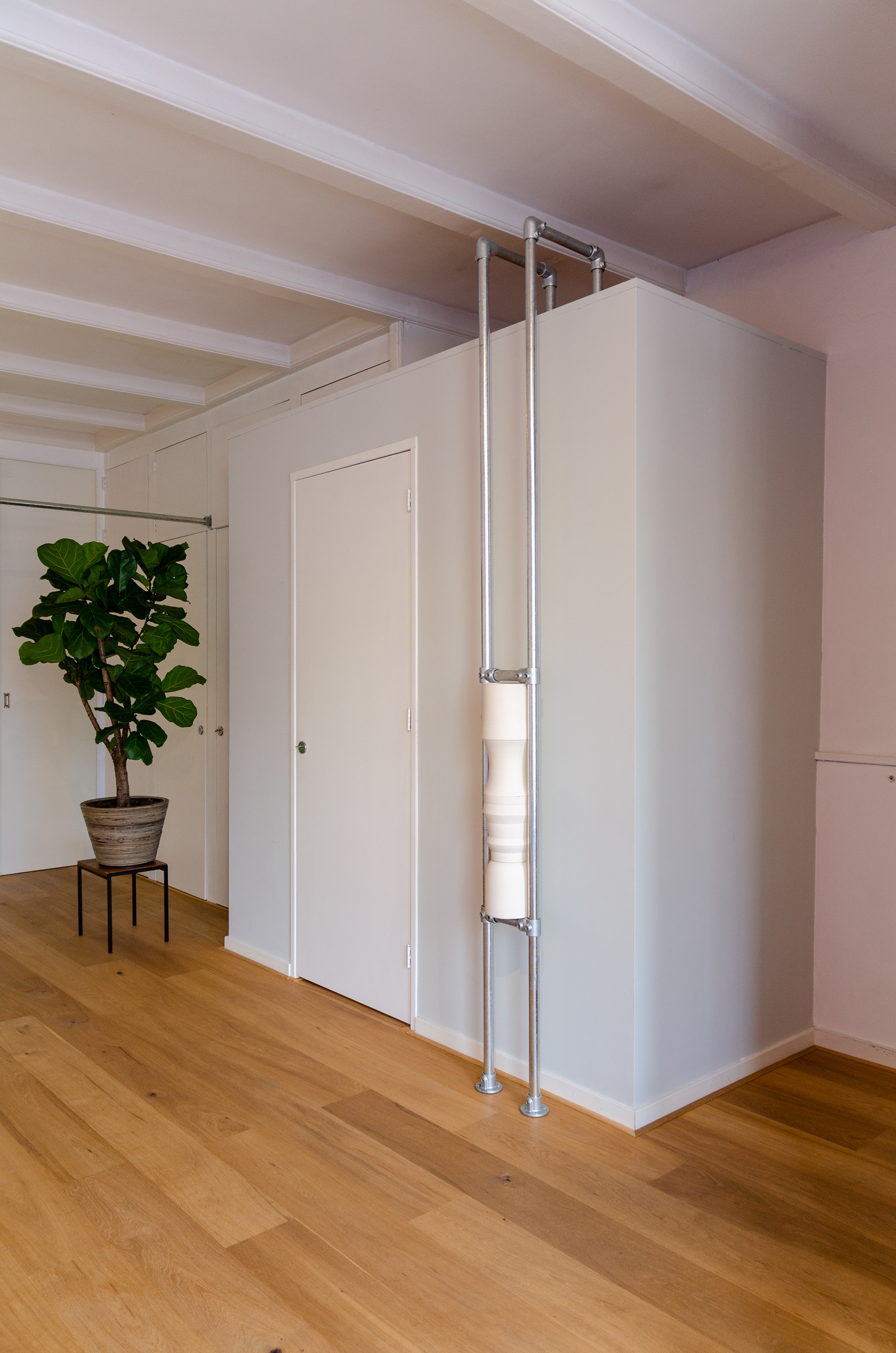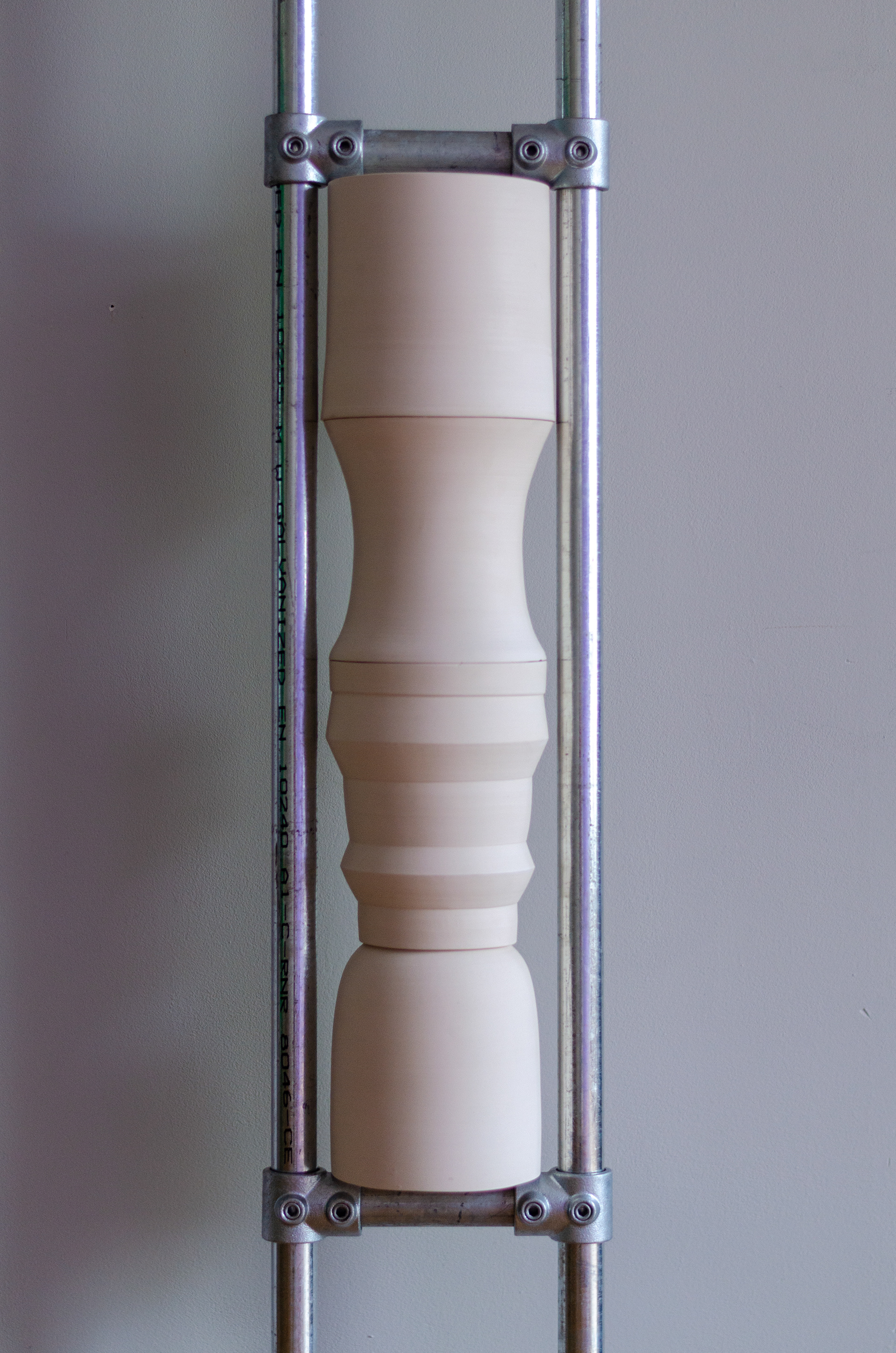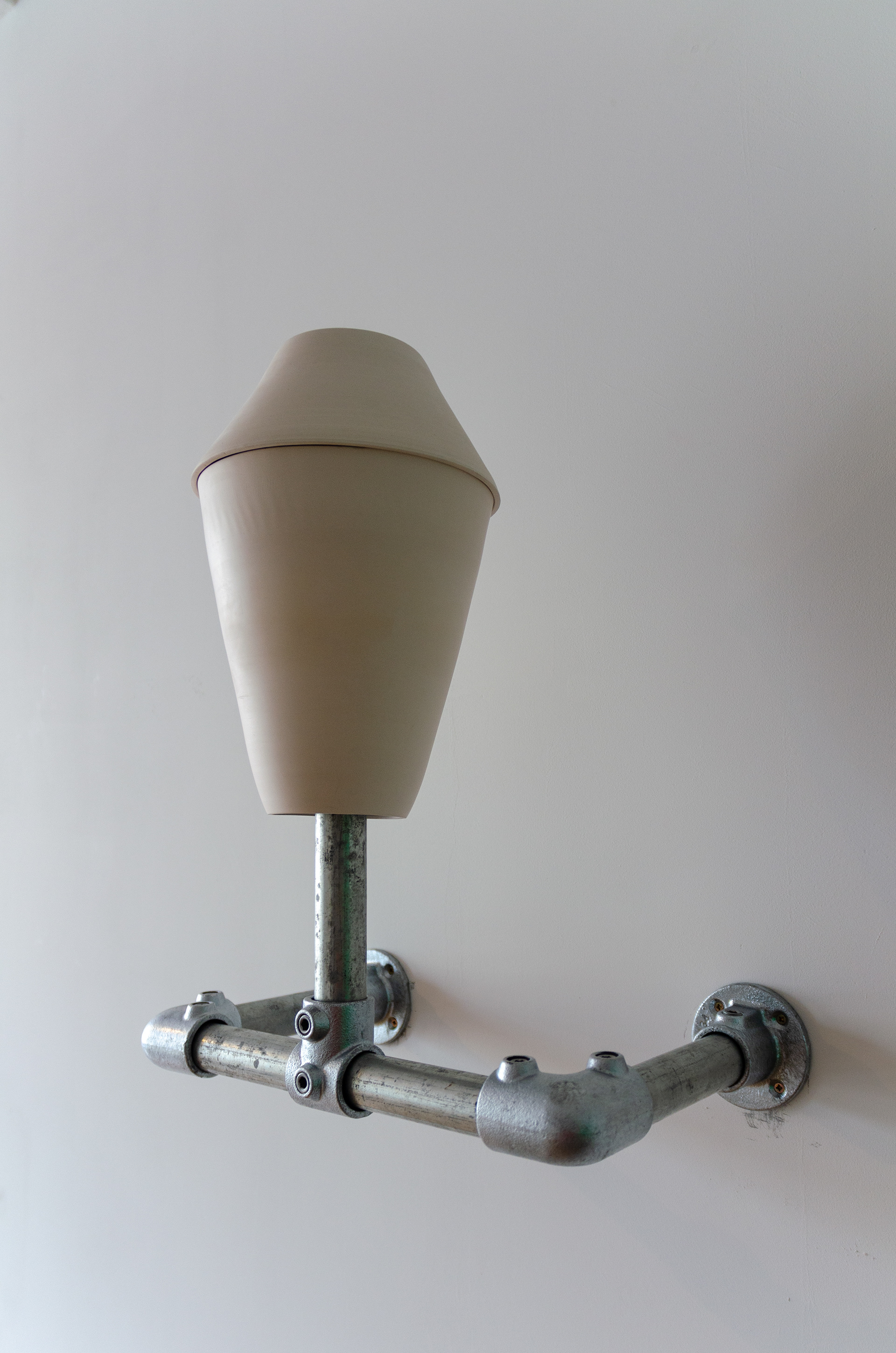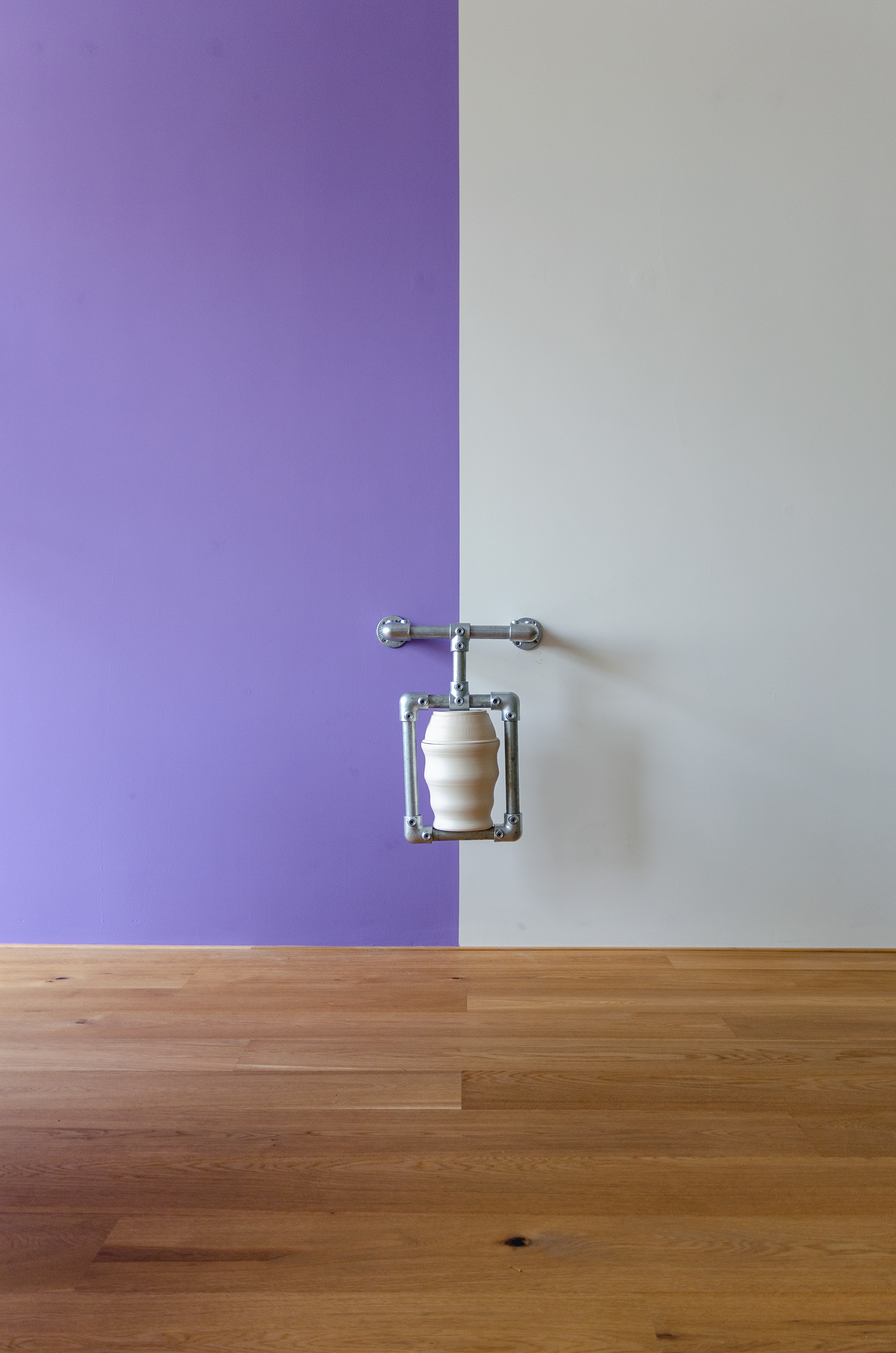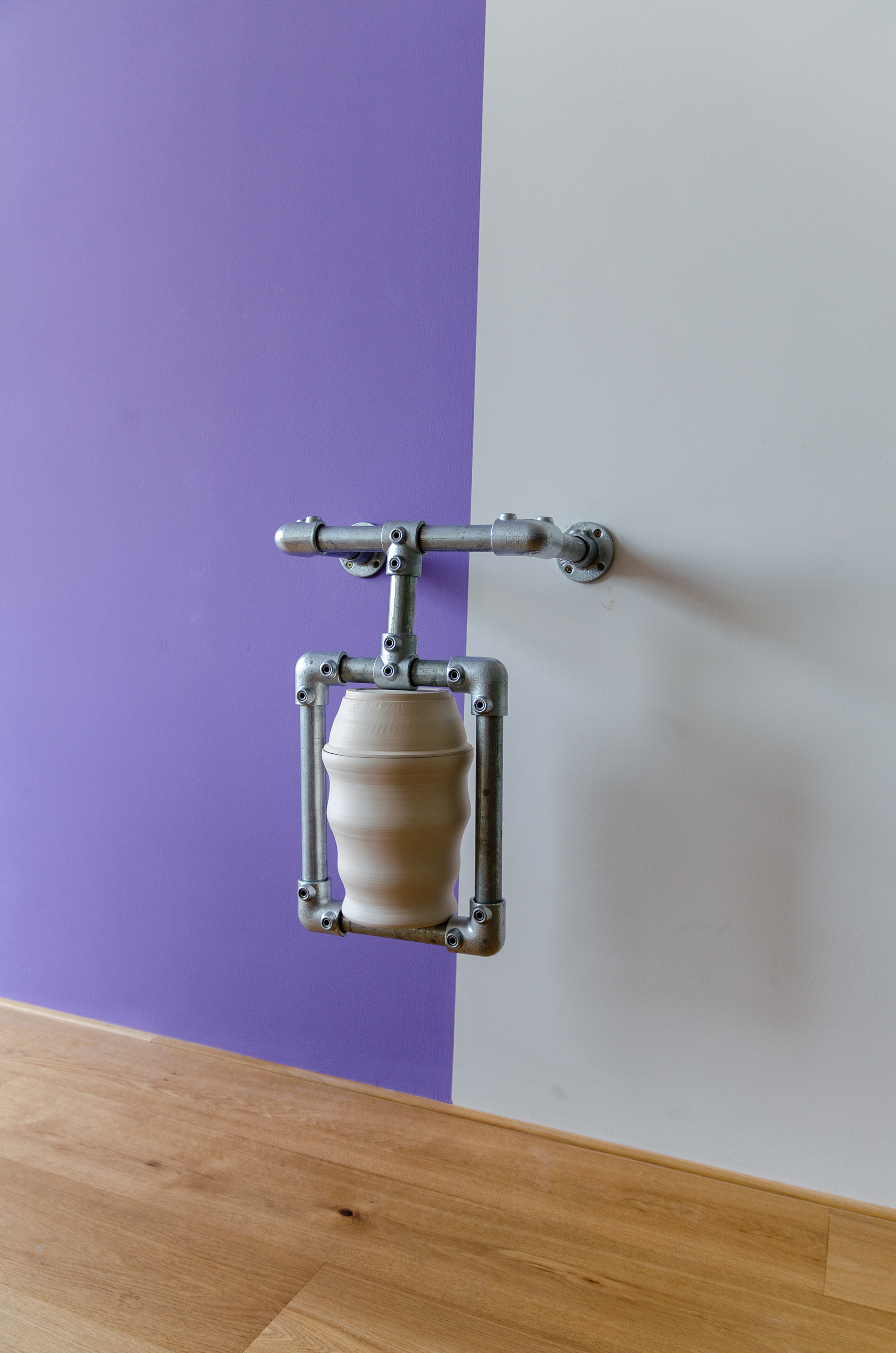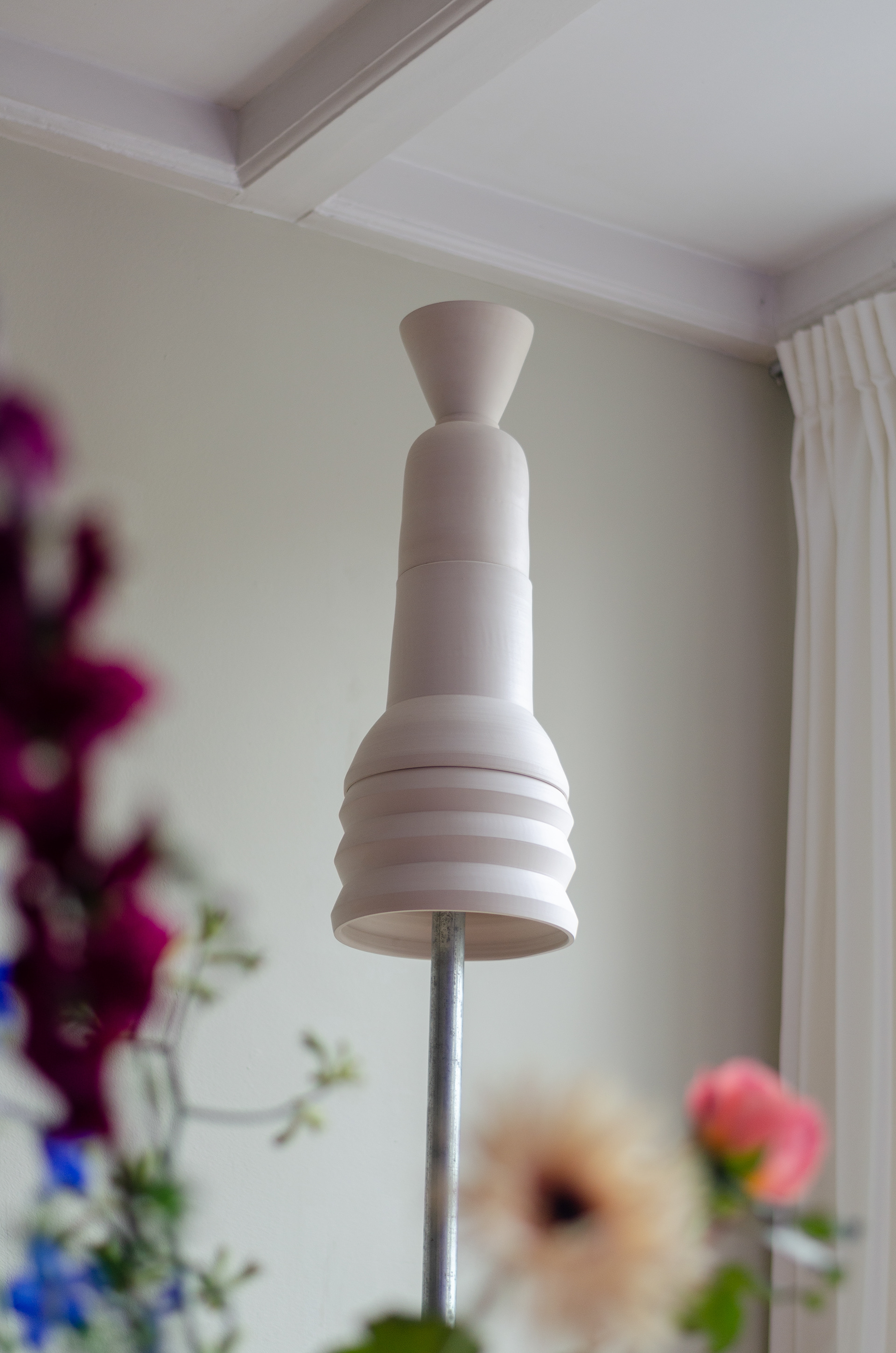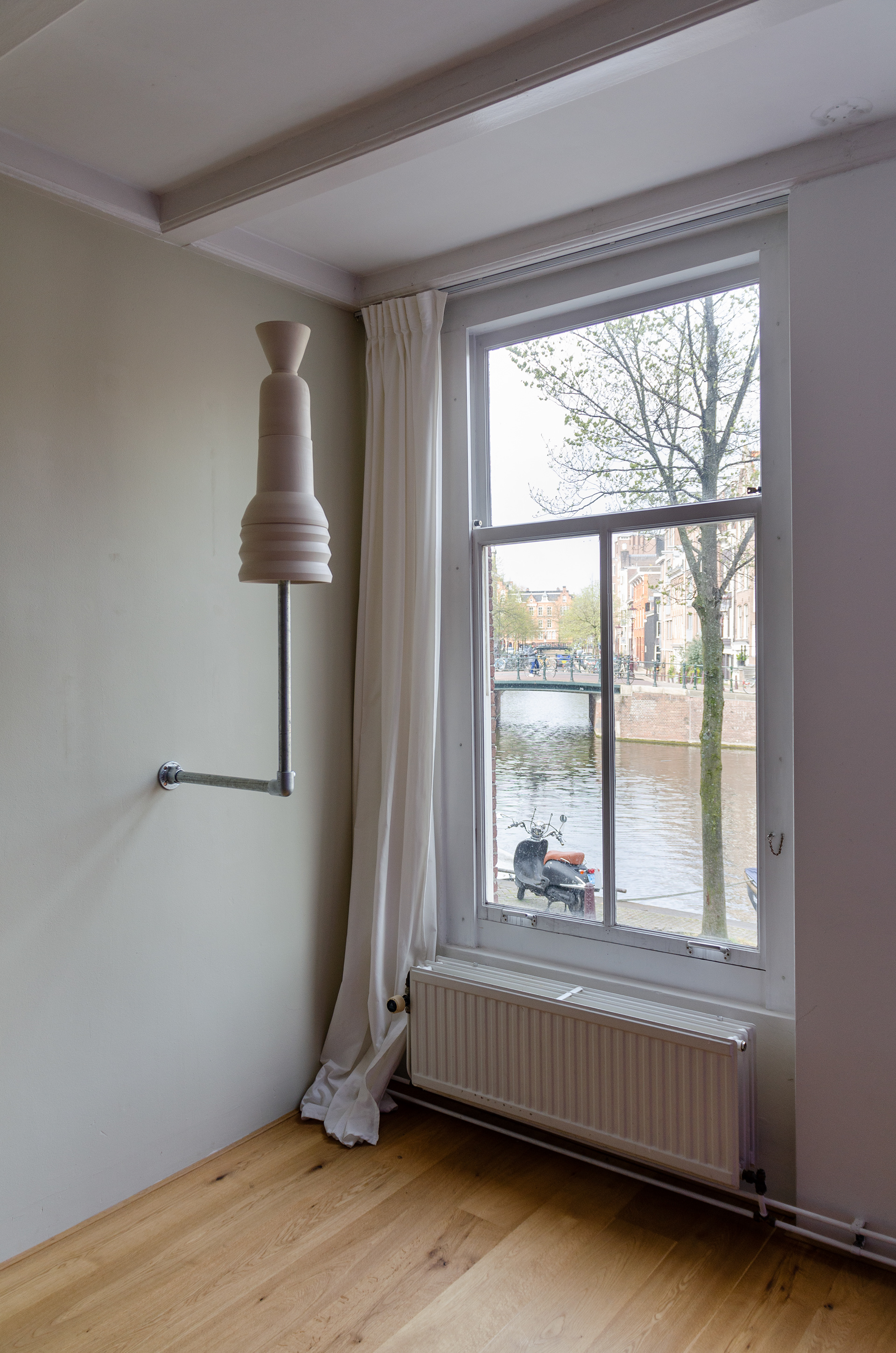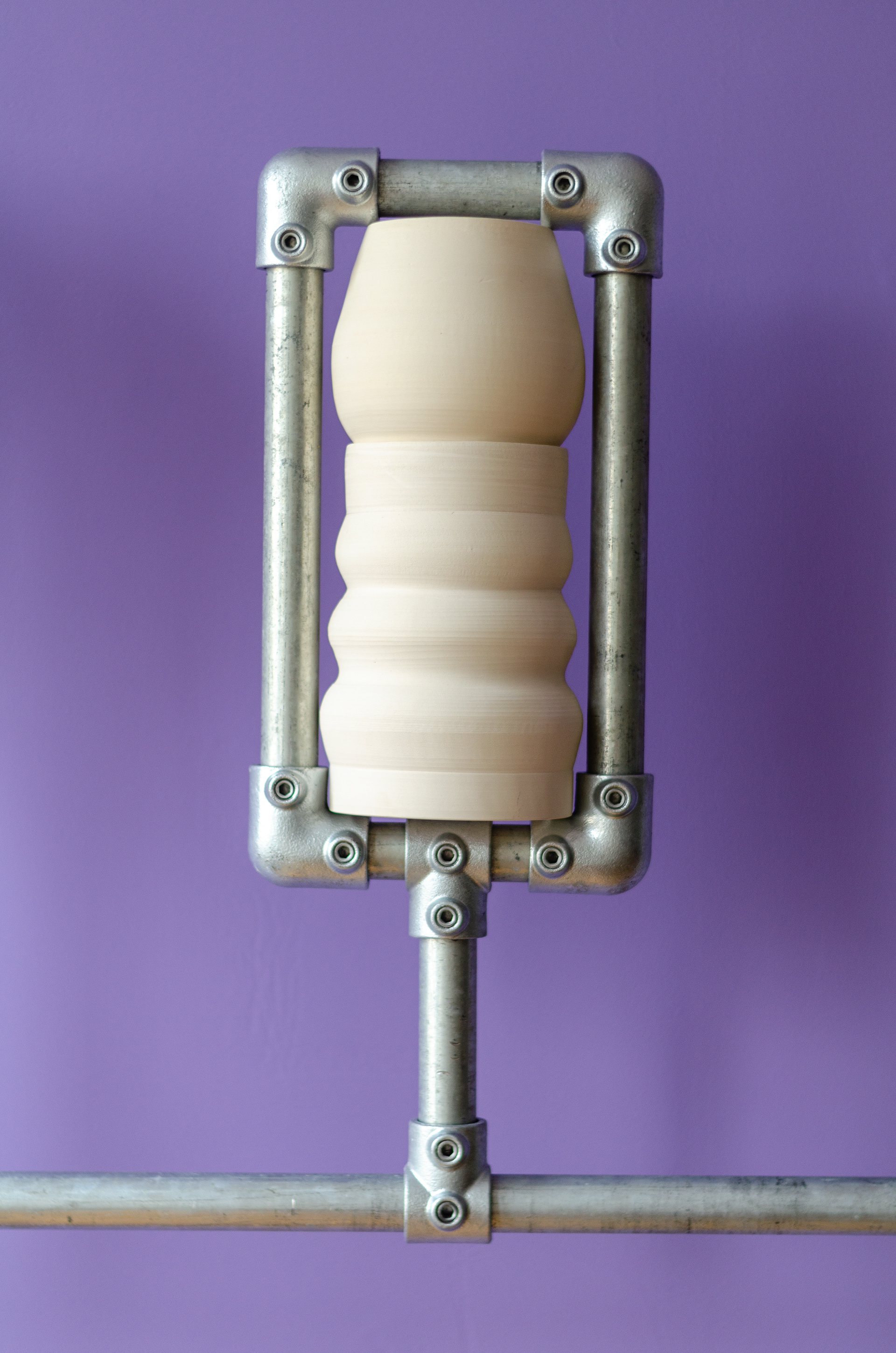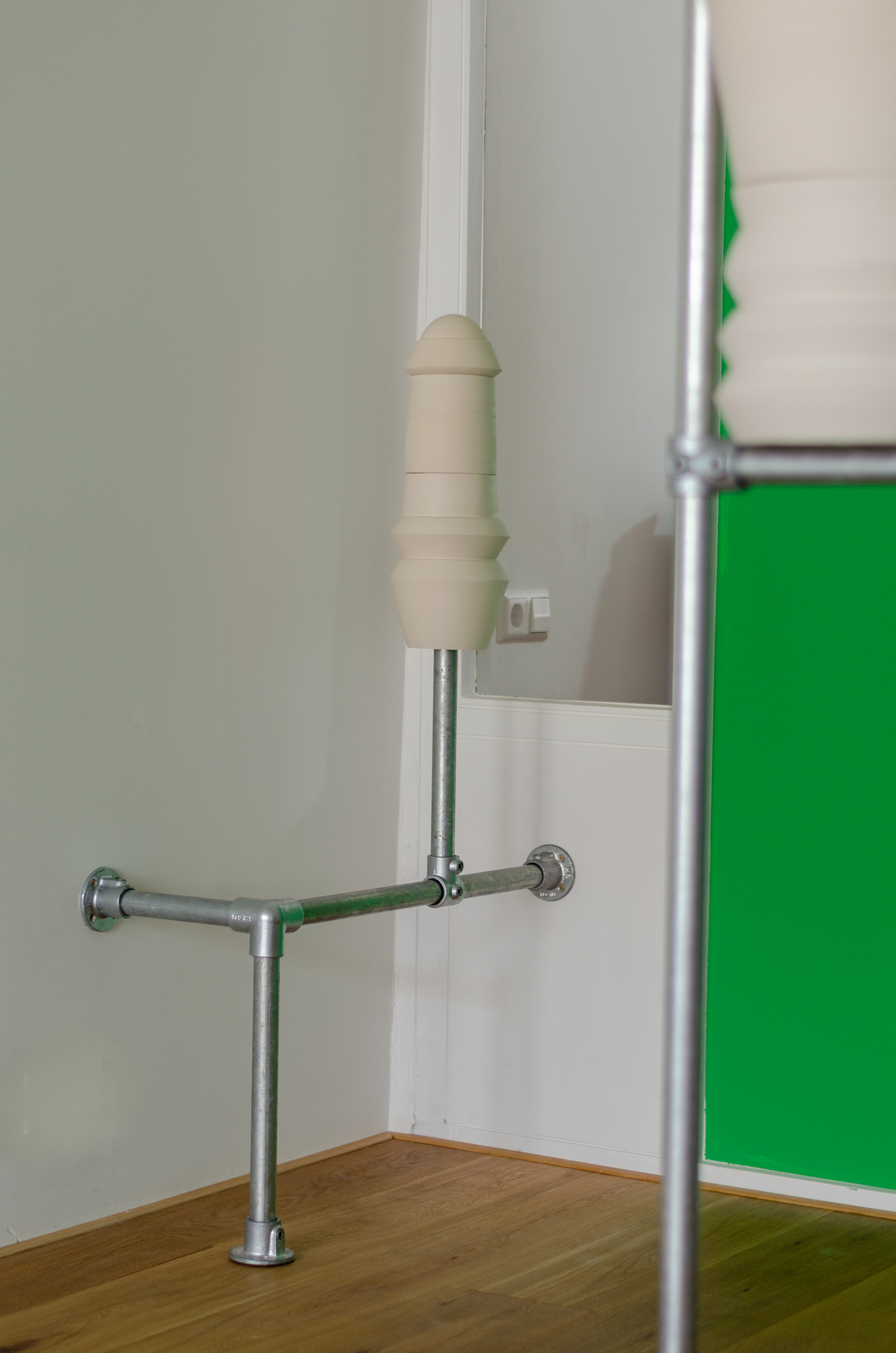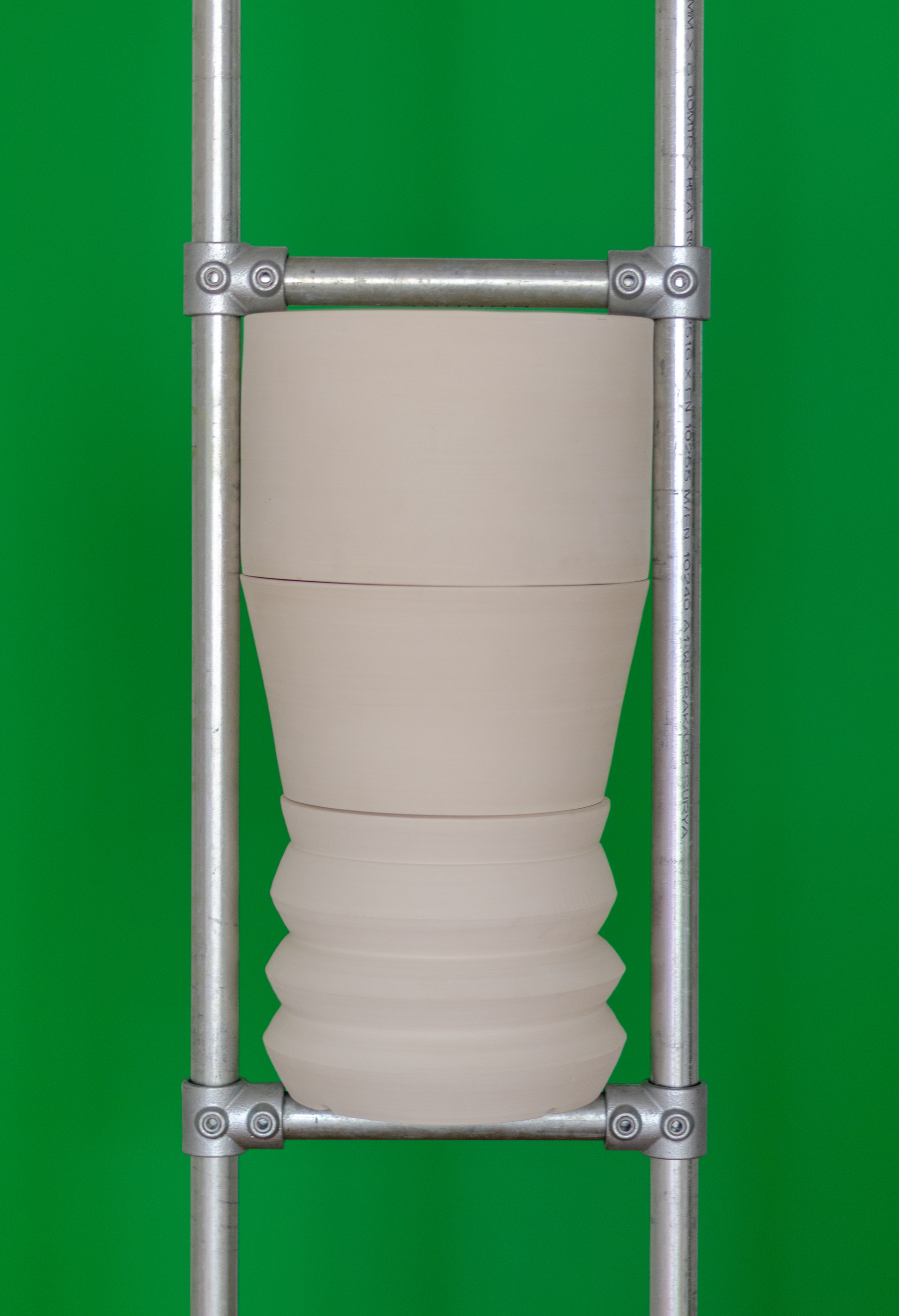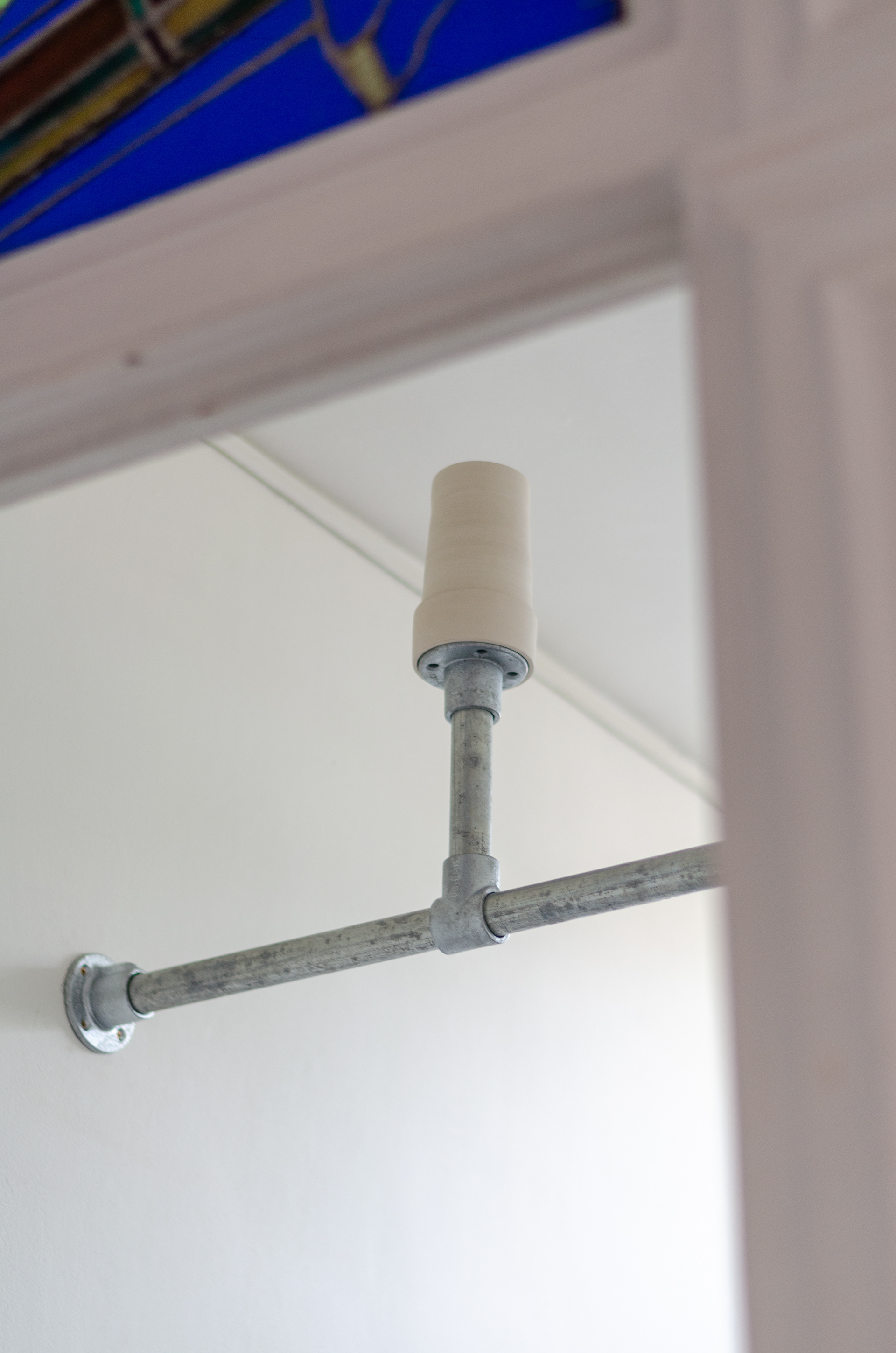 Reede's work exists of sculpture and installation, in which Hannah focuses on the ambivalent relationship between humans and nature. By making use of natural materials, for example ceramic, carefully stacked and formed in geometric shapes, combined with more man-made structures like scaffolding, the work visualizes the human wish to influence nature, to rule it, to control it. 
Reede graduated recently (2020) from the Royal Academy of Art in the Hague. From then, the graduation work has been exhibited in several locations as being part of Best Of Graduates 2020, Ron Mandos Gallery, ALL INN, Het Hem, and Maakhaven. At Multiplemadé Reede will make a debut with a first solo show, starting on the 15th of April.
---------------------------------------------------------
A debut solo show by Hannah Reede, who will exhibit a continuation of their graduation work: Do you need me or do I need you? The gallery will become a stage for Reede's site-specific, tensive installations in which Hannah combines the natural with the man-made, by carefully placing ceramics on top of scaffolding, on different locations in the gallery. While the exhibition runs, Reede will continue to develop the installation by adding more ceramic elements, so the work will continuously grow while shown.